History
Previously the Searose Bed and Breakfast
Judith Gregoire provided exceptional hospitality and delicious breakfasts for over 17 years at the Searose Bed and Breakfast. When she decided to retire and spend more time with her children and grandchildren, she put the bed and breakfast up for sale.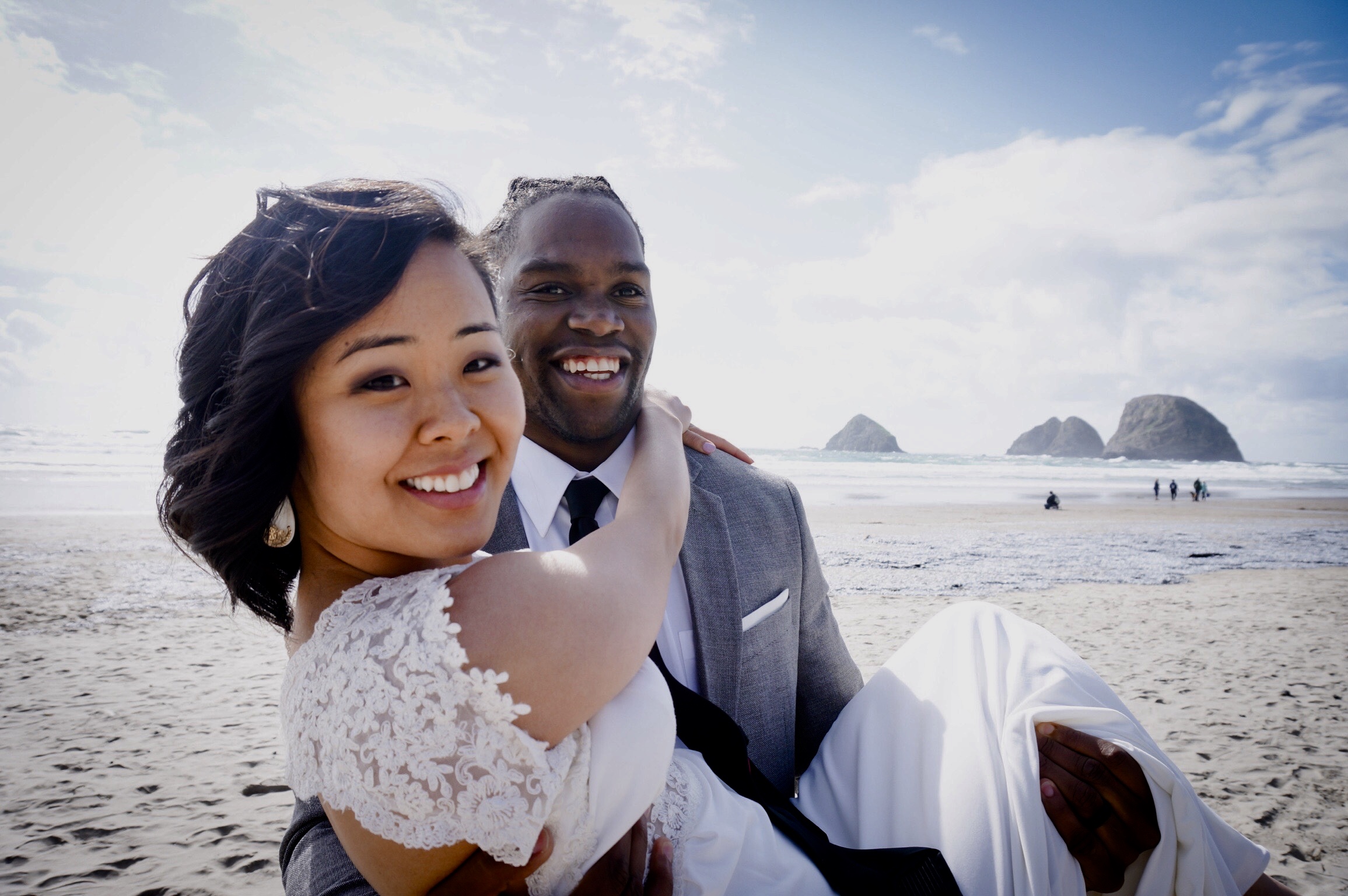 Turtlejanes Bed and Breakfast
Jane Sandquist and Bonnie DeYoung stayed for a week at the Searose in 2006 when they first attended the Children's Book Writing Conference in Oceanside and thereafter every summer for eight years. The first day they walked in Jane said, "I want this place. I could do this." That statement was repeated every year when they arrived, but no one took it seriously.
In November of 2012 Jane serendipitously learned that Judy was retiring and purchased the Searose July 1, 2013.
Donald and Jane Sandquist
Don and Jane grew up in Colorado. When Don graduated from dental school at Loma Linda University in California, they moved to Hamilton, Montana, where they raised their family in the Bitterroot Valley. They also lived in Islamabad, Pakistan for seven years and on the island of St. Kitts for 16 years where Don practiced dentistry and played golf and Jane was an assistant dean of Ross University School of Veterinary Medicine and head of the preparatory school on campus. Jane also developed, along with Raymond Tarpley and Christine Curry, turtlejane's coffee shop on the vet school campus where she daily baked a variety of scrumptious goods to go with the coffee.
Within easy driving distance to
Six coastal bird areas
Hiking trails
Fishing
Golf
Wine tasting
The Writer's Block
Turtlejanes is the perfect place to gain inspiration for writing. Experience gorgeous views, quiet ambiance, and comfortable accommodations with all the amenities. Let us pamper you while you focus on writing. Any three nights for the price of two, midweek (Monday through Thursday) October through May
Oregon Coast Children's Book Writers Workshop
Ask about the special rate for registered participants in the Oregon Coast Children's Book Writers Workshop for the full workshop week in July. More information about the OCCBWW is available from their website here: http://www.occbww.com
Storm Watchers
The Oregon Coast is ideal for storm watching and the quiet, off-the-beaten-path village of Oceanside is a great place to be during winter storms. Turtlejanes is located high enough above the beach for safe viewing and yet close enough for observing the fury of coastal storms while enjoying all the amenities of a great bed and breakfast.
Link: http://pacificcity.org/storm/watching.html
Whale Watching – (Whale Migrations)
If you are in the area to catch a glimpse of whales and need a place to stay – come to turtejanes! We will pack a lunch for you to take with you.
Gray whales migrate south from their feeding grounds in the Bering and Chukchi seas around Alaska from mid-December through January to head to their breeding grounds in California and Mexico. In late March through June the whales migrate north back to Alaska. Approximately 18,000 gray whales pass close to the Oregon coast while making this trip. The summer months are also a great time to spot gray whales as 200-400 do not go as far north as Alaska to feed and from July through October whales are often close to the shore while feeding and are spotted from higher view points.
Link: http://www.oregonstateparks.org/index.cfm?do=thingstodo.dsp_whaleWatching
Bird Lovers
Oceanside offers birders a fabulous starting location with six great birding locations within 45 minutes. Explore the local birding areas such as the birds of Cape Mears adding both forest and sea birds to your life list. Netarts Bay with its shifting sand bars provides habitat for a wide range of birds from Western Grebes, Surf Scoters, Common Loons, Great Blue Herons, Bald Eagles and other interesting birds.
Come enjoy fabulous food, an amazing view and the thrill of birding December – April - We'll provide afternoon tea or a soup supper when you return from your outing. Watch for specific dates for guided bird watching for beginners with Jackie.
Link for coastal birding: http://www.timberpress.com/blog/2013/09/birding-getaway-gray-skies-mean-great-birds-at-the-oregon-coast/